When you install a fresh copy of WordPress in your local computer or hosting space, it comes with 1 default category, 1 default comment, and 1 default post. This category is named as un-categorized. The name uncategorized can sometimes give an amateurish or unprofessional vibe to your WordPress blog.




WordPress automatically selects Uncategorized category for that article before it is published. Consider running a professional site or blog and have an uncategorized category occur due to a small human error.
In our opinion, this causes a slight taint in reputation of the editor of the blog. Some people take it as the editor was careless, so the error will occur at running our sites.
This also occurs if an editor saved the post without choosing a category. WordPress will then automatically select uncategorized category and later if the editor did not unselect this category, the post is published in two categories resulting your uncategorized category to show up.
How to Rename the Category
Here are the steps you will need to take to rename the uncategorized category in WordPress:
To rename the wordpress category first login the wordpress dashboard using username and password.
To rename the uncategorized category, login WordPress Admin Panel. Click on the tab Posts >Categories. Here you can see the the option to add a new category to the left and a list of the categories you have already set up on the right.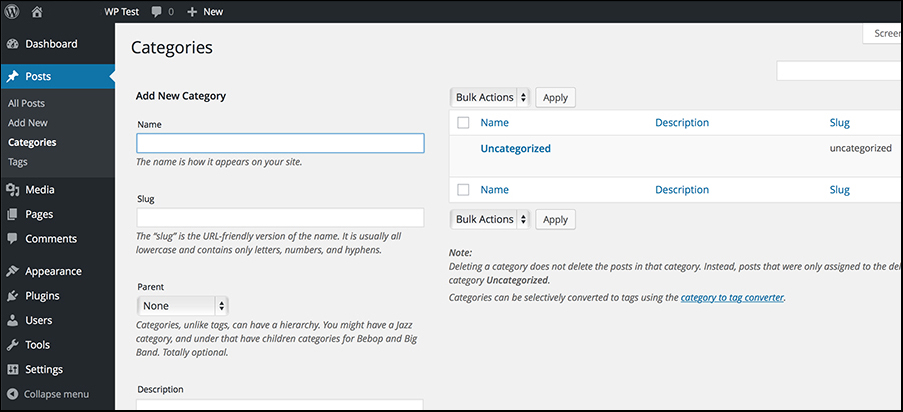 In the list of categories you have created, hover over the "Uncategorized" category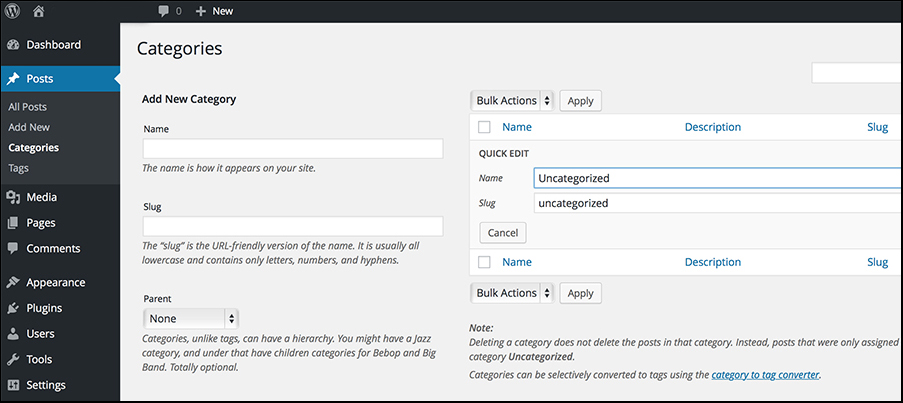 If anyone has doubts on this topic then please do let me know by leaving comments or send me an email.